French built heat pumps from Toshiba CIAT are extremely good value. CIAT is a market leader in France which has an extremely mature heat pump market so these Monobloc reversible air/water heat pumps are top class but with a price that can't be beaten. They come equipped with the latest inverter technology for heating and cooling individual homes or small commercial premises. These heat pumps can be installed in individual new build housing connected to radiators or underfloor heating or as boiler backup in older existing homes with higher heat loads.
DOWNLOAD BROCHURE
These air to water heat pumps are inverter driven which means that they modulate their heat output according to the outside temperature. This means that when it is milder outside they operate at a lower rate and increase the heat output only when it is needed. This makes the unit extremely energy efficient and low cost to run.
For new builds these units go particularly well when coupled with hot water heat pumps for the production of domestic hot water. More information can be found on our
hot water heat pump
page.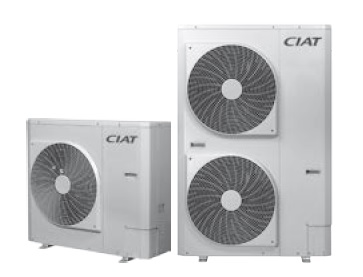 Air to Water Heat Pump
High Efficiency
SCOP 4.02
EN14825 Eco Design certified
Low Noise
Inverter Driven Heat Pump