Kronoterm heat pumps are premium Air to Water and Geo Thermal heat pumps. Made in Slovenia in Kronoterm's ultra modern heat pump manufacturing facility, they have over 50,000 heat pumps installed throughout Europe in some of the harshest mountain climates. Kronoterm heat pumps are extremely well made and operate at the highest efficiency in the temperate Irish climate. Kronoterm provide a range of Commercial and Residential heat pumps.
COMMERCIAL HEAT PUMPS
The Kronoterm range of commercial heat pumps are tried and tested throughout Europe. They have a wide range of Air to Water heat pumps from 45 kW up to an impressive 90 kW. These are the highest capacity Air to Water heat pumps available on the SEAI Triple E Register for high performing energy equipment. Perfect for Apartment blocks, Commercial buildings and large houses. Kronoterm also have a strong range of highly efficient Geo Thermal heat pumps.
Download Commercial Heat Pumps Information
RESIDENTIAL HEAT PUMPS
These air to water heat pumps are inverter driven which means that they modulate their heat output according to the outside temperature. This means that when it is milder outside they operate at a lower rate and increase the heat output only when it is needed. This makes the unit extremely energy efficient and low cost to run.
Download Residential Heat Pumps Information
HOT WATER HEAT PUMPS
Kronoterm also manufacture hot water heat pumps for the production of domestic hot water. More information can be found on our
hot water heat pump
page.
Download Hot Water Heat Pumps Information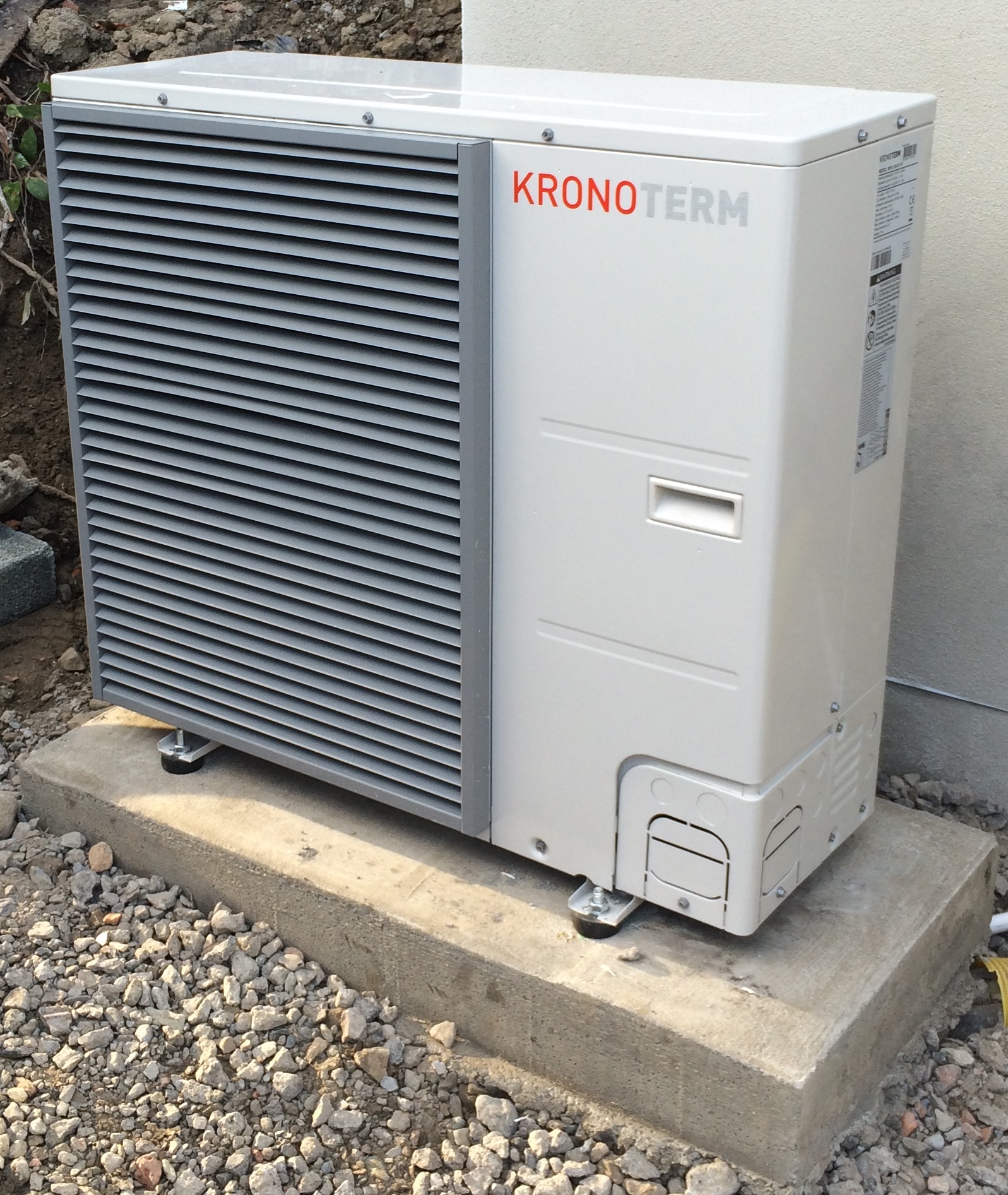 Air to Water Heat Pump
High Efficiency
SCOP 4.14
EN14825 Eco Design certified
Low Noise
Inverter Driven Heat Pump